Huawei
Time: globisoftware
On: May/23/2023
Category: Huawei iPhone Samsung Vida Digital
Are you looking to purchase a portable power station? With so many options out there, it can be difficult to know what the right choice is for your needs. We will provide you with a detailed analysis of the features and benefits of portable power stations in our blog post. This will help you select the most suitable one for your lifestyle. Fortunately, you don't have to worry about it as we have got you covered! From safety tips to choosing the top brands in the market today - our guide will help you find exactly what you need. So keep reading to learn more about how to buy a reliable and powerful portable power station!
4 Important Factors In the Selection Process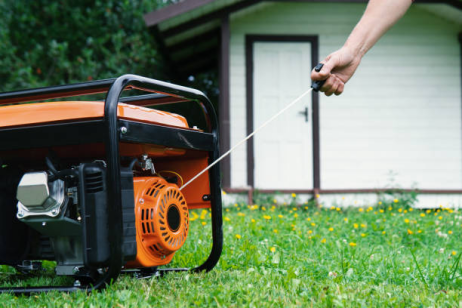 Your Power Needs
To determine your power needs, it's crucial to have a good understanding of the particular applications you'll be using. Understanding the power requirements for your devices can help you make the right decision when it comes to choosing the right power supply. It's a common mistake to think that more power is always better, but this is not necessarily the case. Too much power can actually cause damage to your devices, and not having enough can lead to poor performance. Take the time to research your devices and their power needs, and you'll be on your way to finding the perfect power supply for your needs.
Capacity
For those who only need to charge their phones, tablets, or laptops, a smaller capacity power station of 200–300 Wh would suffice. However, for longer trips where you need to cook, make coffee, and use personal devices frequently, a mid-range power station with around 500 Wh would be ideal. For those leading a van life or living off-grid, a power station of over 1000 Wh is necessary to support larger devices, tools, and appliances. Don't wait until a long power outage to realize you need a reliable power station—you'll regret it.
Durability
Durability is an essential factor when it comes to purchasing goods that will last for a long time. Nobody wants to invest in a product that quickly wears out, breaks or simply doesn't deliver on its promise. Get a durable portable power station that boasts a robust and durable unibody design. These sturdy constructions offer unrivaled protection against the elements, ensuring that your power supply remains intact and functional in any situation. That way, it is always ready to go with you on your next great adventure.
Reviews from Other Customers
Choosing the right product can be daunting, but reading reviews from other customers can make all the difference. Taking the time to read both positive and negative feedback can give you valuable insight into the product's overall performance. Positive reviews may highlight its strengths, while negative reviews might draw attention to any potential shortcomings. Ultimately, having a balanced understanding of a product's pros and cons can help you make a more informed decision when making a purchase. So, before you click the "add to cart" button, be sure to check out what others have to say.
Conclusion
If you're someone who spends a significant amount of time outdoors or wants to be prepared for any unexpected emergencies, a reliable power source is an essential requirement. A high-quality portable power station provides an optimal solution to make the most of your time outdoors while keeping connected to the world.
In addition, with the help of a dependable portable power station, you can rest assured that you're prepared for any unforeseen disasters that may arise. Investing in a high-quality portable power station is an investment that can't be overlooked.